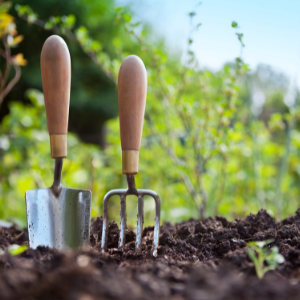 This week the UK celebrates National Gardening Week. At The Nehemiah Project, we are extremely fortunate that our houses have beautiful gardens for our Residents to enjoy. Our Nehemiah houses are based in the city, yet our gardens help our Residents to feel like they are in the countryside. We are all aware of the healing power of nature, and how important it is to spend time in the fresh air and be able to soak up and appreciate God's abundant creation. Our Residents have told us how the Nehemiah gardens have helped them with their recovery journeys, giving them time to stop, reflect and heal painful memories from the past.
And let us not forget all of our wonderful volunteers, who have helped our gardens to flourish. We are particularly grateful to our volunteers from The Order of Malta for coming back time and time again to work alongside our Residents and prune, weed and plant! Here is what one of them had to say about his experience as a Garden volunteer: "It was great to be able to help out with something so local to me, and do such valuable work. I was very humbled to meet some of the Residents, learn more about their lives, and spend time with them working together on a project with a common goal creating a thing of beauty for them to enjoy."
We hope that you are able to enjoy a garden today, wherever you may be!
Written by Alexandra Hanratty, Project Co-Ordinator