About Us
The Nehemiah Project provides a home and support for vulnerable men with a history of addiction. Our residential programme is abstinence-based where men can address the root causes of their addiction within a supportive environment. Our first stage houses, in Streatham and Croydon, are in lockdown and we regret that we are unable to accept new Residents at this time. We hope that we will be able to accept referrals once arrangements for return to work are clear, but it is unlikely that we can accept new Residents before the end of June. Staff are working remotely and can be contacted via their regular emails.
At Nehemiah we believe that anyone can change their life, and this underpins all our work. Our holistic, peer group approach to recovery creates a safe place where men can go through the painful process of reviewing their lives and create a foundation on which to build their future.
How Your Support Helps
Our Residents have a history of addiction which has severely affected them, their families and the wider community. We enable these men to break this cycle of addiction, offending and homelessness, and provide the professional and life-changing support required to secure a new future.
The national average for remaining abstinent for one year is 30%; at Nehemiah 74% of Residents remain abstinent. Nearly 50% of released prisoners reoffend within 12 months and for London prisons this figure increases to 60%. At Nehemiah, as far as we know, only 5% of the men we have worked with in the last five years have reoffended.
Our Impact
Abstention Rate
We enable these men to break this cycle of addiction.
Reoffend Rate
At Nehemiah, as far as we know, only 5% of the men we have worked with in the last five years have reoffended.
Our Staff
John Patience
Chief Executive
Dr John Patience has been the CEO of The Nehemiah Project since 2011. John has been fascinated by behaviour change for many years, initially in what initiates this change and then later in how this interacts within complex social systems.
Adrienne Sissuh
Supported Housing Manager
Adrienne joined The Nehemiah Project in July 2011 bringing with her over 20 years' experience in the field of health and social care.
Prior to joining TNP, she worked as a Linguist (English, French, Russian), interpreter and translator for Southwark Council and the NHS.
Lorna Hawthorne
Operations Director
Lorna has worked in various roles at Nehemiah, but as Operations Director is responsible for managing the Charity's growth, and the opening of new houses as we extend the work that we do.
Lois Momoh
Development Director
Lois Momoh is the Development Director for The Nehemiah Project responsible for securing income for the organisation. Lois has worked for over 20 years in the not-for-profit/voluntary sector both in the UK and Nigeria. As a direct result of this work, Lois specialises in major gift fundraising management with experience in the areas of the arts, homelessness, disability, international relief and development.
Paul Cachia
Supported Housing Worker
Paul joined Nehemiah in March 2018, bringing with him years of experience working in the alcohol and drugs sector. Paul worked for Foundation 66 and later for the South London and Maudsley Trust as an alcohol outreach worker, so knows the Nehemiah catchment area well. Paul runs the CBT-based recovery programme, A New Future, in our first stage house in Streatham.
Emma Barnes
Supported Housing Worker
Emma joined Nehemiah in June 2020, during lockdown. Emma has a Bachelor of Social Sciences, with majors in Criminology and Behaviour Management. She began working in the substance misuse sector in Australia before moving to London, and has experience in working with a range of recovery-based formats, including Twelve-Step-modelled programmes, Therapeutic Communities and working with trauma-informed care. Emma facilitates the CBT-based recovery programme, A New Future, and works one to one with our Residents.
Paul Da Costa
Referrals Co-ordinator
Paul has worked within the Criminal Justice system since 1995, working for various public sectors departments and joined Nehemiah in February 2019. Paul interviews and assesses applicants to join Nehemiah's programme, as well as promoting our service to a wide range of agencies in the sector
Dawn Wilson
Family Programme Co-ordinator
Dawn joined Nehemiah in February 2019 as the Family Programme Co-ordinator, where she has brought about some happy family reconciliations. Dawn works with men in all of our houses. As a part-time worker Dawn packs a lot into her three days, working Tuesday to Thursday inclusive
Akwa Bestman
Administrator & Supported Housing Office
Akwa joined Nehemiah in July 2017 and is responsible for the day-to-day administration of the Supported Housing Team, and Resident events. Before joining Nehemiah, Akwa worked for Rathbone, a charity which supports young people and people with learning disabilities. Akwa has a degree in Business and Marketing Communications.
Tracey Thomas
Office Manager & PA
Tracey organises all the Charity's administration and accounts, and keeps spending in line. As a CAP Money Adviser, she also takes modules in Budgeting in A New Future, and supports men in understanding and managing their finances.
Abiodun Opaleye
Caretaker : The Chase
Abi has been caretaker at our Clapham house for a number of years, and keeps standards high in the house and garden.
Francis Johnson-Beke
Caretaker : Frederick Gardens
Caretaker and much more. Francis got everyone dancing at our Summer BBQ and Graduation by performing a song and dance dedicated to the Residents graduating. Francis is a keen football coach and musician. Francis joined us in Spring 2018 and is based at our Croydon house.
Our Partner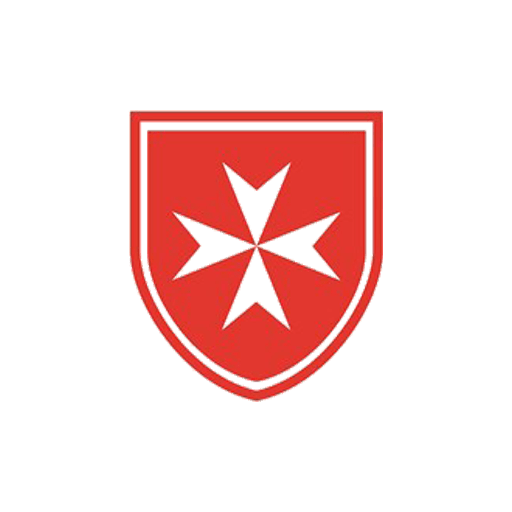 The British Association of the Order of Malta
The British Association of the Order of Malta (BASMOM) has been working with the Nehemiah Project since 2016, providing expertise, funding and volunteer support to enable more men to break the cycle of addiction and crime. In partnership with BASMOM, Nehemiah's fourth house was established in Croydon and officially opened in June 2019.
BASMOM continues to support and work in partnership with the Nehemiah Project and wishes all their Residents the best of luck on their roads to recovery and freedom.
Our Trustees
Tom has served as a Trustee since 2010 and was elected Chair of The Nehemiah Project Board of Trustees in March 2018. Tom was Managing Director of two subsidiaries of Cory Environmental Ltd for 11 years, latterly involved in growing a new subsidiary. Before that, he spent three years with Serco plc, and 18 years with Whitbread plc. He has experience in Logistics, Finance and Human Resources at the level of strategic direction and the delivery of on-the-ground services. He has driven business turnaround and growth, been involved in mergers, bidding and start- ups.
Kay joined The Nehemiah Project in December 2009 as a Trustee and was subsequently appointed Chief Executive in 2010. She retired in November 2012, and was reappointed as a Trustee. Kay trained as a solicitor with Allen & Overy, and subsequently became Company Secretary and Legal Counsel at The National Theatre. Kay has been involved in prison work for many years as a chaplaincy visitor at HMP Wandsworth, also helping to run Sycamore and the Alpha course in the prison. She has extensive practical experience of successful fundraising.
William was Director in Investment Management at Smith & Williamson until his retirement, following a long career in investment management. William has been involved for many years in a programme for mentoring ex-offenders organized by the Chaplaincy at Wormwood Scrubs.
Tony worked for HM Prison Service for 20 years in various roles at their headquarters, until his retirement in 2011 from the post of Head of Offender Rights and Responsibilities in the National Offender Management Service. Tony is now Volunteer Chaplain at High Down Prison and also helps deliver Restorative Justice programmes at HMP Downview.
Joanna was appointed to the Board in December 2016, and is also a Volunteer with the Order of Malta, primarily caring for the sick and disabled, and supporting the younger helpers. As a qualified Addictions Counsellor (University of Bath) and accredited Recovery Coach, Joanna is an experienced practitioner who brings a good understanding of the problems faced by Nehemiah's Residents.
Gavin worked for years in investment and finance, most recently with the Tudor Investment Corporation. Gavin is a Global Envoy for The Global Fund for Forgotten People, an initiative of the Order of Malta; in this capacity he seeks to visit projects either funded by, or which might be funded by, the Fund, as well as representing the Fund to potential supporters. Gavin is also an active supporter of the Royal Institute of International Affairs at Chatham House where he is a member of the Director's Circle of Funders, and UNICEF, where he is a Global Guardian. Gavin is a founding Director of the education-focused charity SHINE Trust where he served as Chairman for five years; since August 2000, SHINE has donated almost £25 million, helping 280,000 children from 5000 schools. The Gavin Boyle Fellowship in Cosmology and Exoplanetary Science has recently been endowed at Cambridge University, by a joint donation from Gavin and the Kavli Foundation, and aims at attracting outstanding observers and theorists with interests in the areas of Exoplanetary Science or Cosmology, and who have the potential to become leaders in their fields.
Robert Atwater joined the Board of Trustees of Nehemiah in March 2018. Robert is also a Trustee and Treasurer of the British Association of the Sovereign Military Order of Malta. For Nehemiah, Robert is a member of the Property Group, encouraging and advising the Charity in its search for new properties.
Tim Aikens is an independent management consultant based in London. Tim specialises in business transformation and organisation-related work, helping clients to create sustainable change and organisational structures that support their vision and help generate competitive advantage. Whilst his work has primarily been in the energy sector, Tim has worked across a broad range of industries including, telecommunications, public sector, defence, shipbuilding, and engineering, to name but a few. His work in Organisation has covered the full range from visioning, organisational structure, values and behaviours, to culture development and manpower planning. He has also worked in the human resources sector, including management development, training, competency and counselling. For the last twenty years he has worked with most of the major oil companies worldwide. Tim is Chair of the Independent Monitoring Board at HMP Wandsworth.
Our Ambassadors
Richard Steer, Worldwide Chairman of Gleeds
Richard was appointed Chairman of Gleeds in 1999 and has grown the business into a global organisation with 71 offices worldwide. Richardis a champion of Gleeds philanthropic work and has generously supported Nehemiah, directing Gala Fundraising Balls and dinners. Richard worked with Nehemiah CEO Dr John Patience and others on 'Rehabilitation by Design ' a paper which explores proposed prison reform in the UK, which was considered at UK government level.
Monsignor Roger Reader
Fr Roger Reader is priest at the Roman Catholic Church of St Mary Magdalen, Willesden Green, London. He was ordained in 1995 and worked full time in prisons from 1998, first as a chaplain at HMP Whitemoor for three years, and then for 12 years at Feltham Young Offenders Institute. Fr Roger worked part-time for six years at HMP Pentonville during his nine years as an Anglican clergyman before converting to Roman Catholicism. He has a passion to see men coming out of prison better supported, and was instrumental in establishing Nehemiah's partnership with the British Association of the Sovereign Order of Malta.
Family Support
Nehemiah's Family Support programme helps Residents reconnect with their families, a significant motivator on the journey to recovery.
Our specialist Family Support Worker supports and advises Residents as they begin to take steps to communicate with family members. We know that when Residents have the support of their families, recovery becomes much more sustainable.
In addition, our Family Support Worker delivers support sessions to families in the community who are impacted by addiction.
Where We Work
Our Houses
Streatham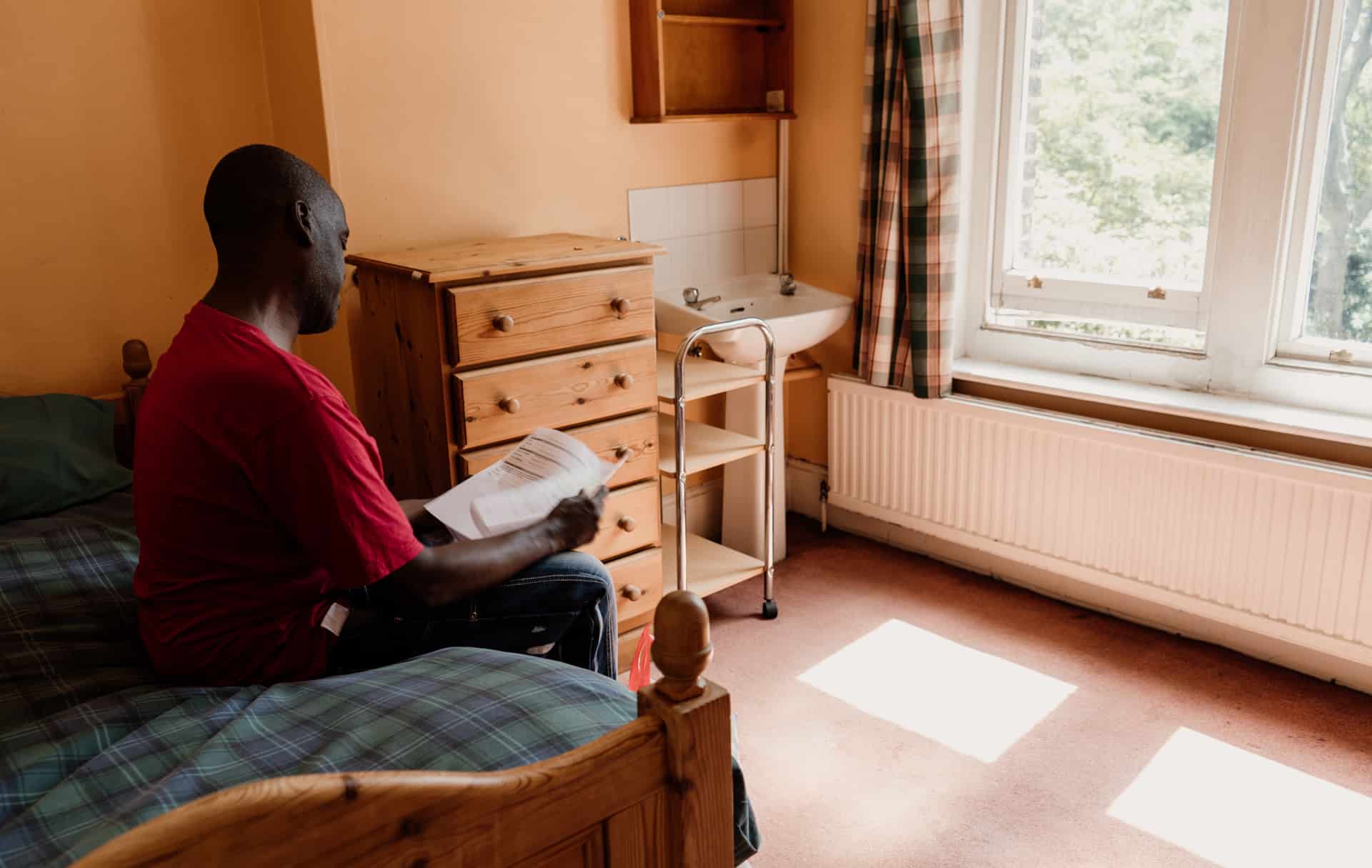 This is an eight-bedroom house with communal facilities and an on-site caretaker. The Supported Housing Team deliver A New Future, our frist-stage recovery programme, here every morning, with some additional courses in the afternoon.
The house is very close to public transport links and is on the 249 and 319 bus routes.
Croydon
This is a six-bedroom house with communal facilities and an on-site caretaker. The Supported Housing Team deliver A New Future, our first-stage recovery course, here every morning.
Nehemiah Works
Nehemiah Works is our employment and training programme for Nehemiah Residents, launched in March 2019. The programme provides pre-employment training, help with CV writing, job applications, interview skills and coaching, so that Residents can live independently and lead more fulfilling lives, which we believe will benefit both Residents themselves, and their families.
Nehemiah Residents often come with years of expertise in a wide range of trades and industry. Our aim is for every Resident to receive as much support as possible to get back into work and training and thus ensure a more sustainable recovery.
Publications

2019 Impact Report
Nehemiah's impact report for 2019.
Download

Rehabilitation by design
Influencing change in prisoner behaviour.
More Information

Success Mapping Report
This report is a systematic mapping of the stories of success from The Nehemiah Project (TNP), and it aims to identify the unifying factors of transformation in each of the participants' histories.
Download

Winter 2019 Newsletter
Catch up with Nehemiah's autumn and winter news in our newsletter, printed, we are pleased to say, by a former Resident who has established his own Print and Design company.
Download

Summer 2019 Newsletter
Catch up with Nehemiah's spring and summer news in our newsletter.
Download

2018 Impact Report
Nehemiah's impact report for 2018.
Download